OK par. Other than the black panthers or Obama's czar army, who'd want to march into Texas and face off with our citizens. A couple of years ago we had a citizen chase down and kill 2 thugs that were breaking into a neighbor's house and the courts 'no-billed' him. We're facing the EPA shutting down 78% of our oil refineries by the end of the year, the rest by 2014. Talk about your $25/gallon gasoline. Let's call that, "Your Obama vote at work".
The idea of Texas seceding from the Union is a long time joke, but a secession petition on WhiteHouse.gov has received enough signatures to be seriously reviewed by the White House.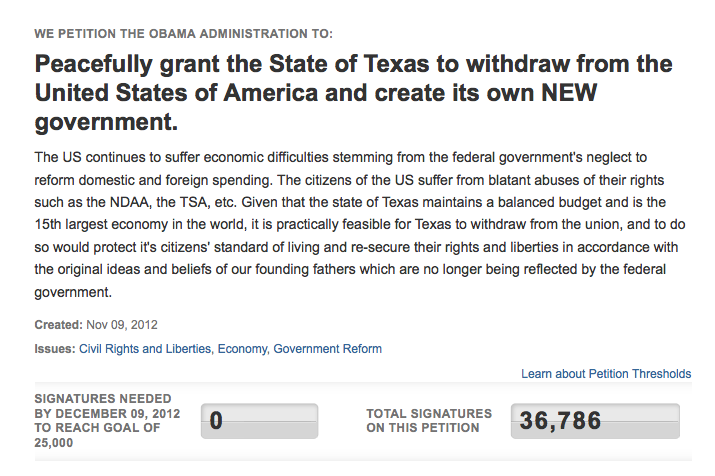 This isn't quite the equivalent of the Declaration of Independence, but in the digital age, you could say it's similar.