Ann....He does these things because he CAN, & because he got away with this ONCE and no one with any 'guts' attempted to stop it, and he will continue to do these things until Jan. 29, 2013 when the Bekins truck backs up to the WH to load their "LOOT" out. WATCH for all the despicable things he pushes through between November 7th and Inauguration Day !
Ross Murty built his business, and he wanted President Obama to know. So he wore this shirt while catering an event for the president: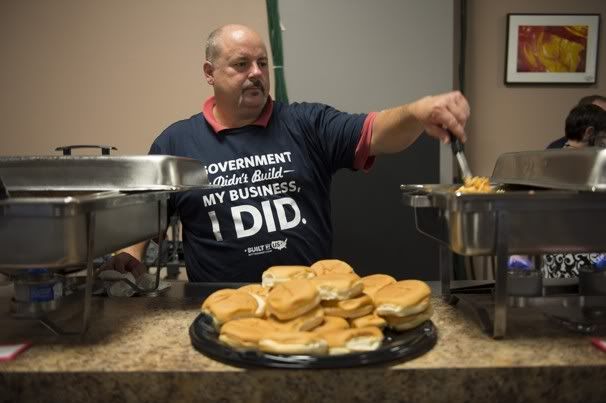 Wearing a Romney shirt to a job for Obama? That takes some guts!
"No one from the government was there when we were sweating it, when we were building this business," Murty said. Before him was a bank of chafing dishes filled with smoked beef brisket, pulled pork, vegetable parmesan bake and cheesy hash brown casserole provided...