"Metaphorically speaking, there's a revolution going on in the U.S., propped up by three legs. Economic chaos, chaos through racial division, and chaos through class division, all joined by one core element: Barack Hussein Obama and his stable of unelected czars. Obama is using the lessons learned in 1968 as the template for 2012, and many of those who were active in the late 1960s are now calling the shots for 2012."
Votes coming down at approximately 2:45 PM. Stay tuned.
UPDATE VII: Romney campaign responds:
"President Obama's pledge to run the most open and transparent administration in history has turned out to be just another broken promise," she said in a statement to BuzzFeed.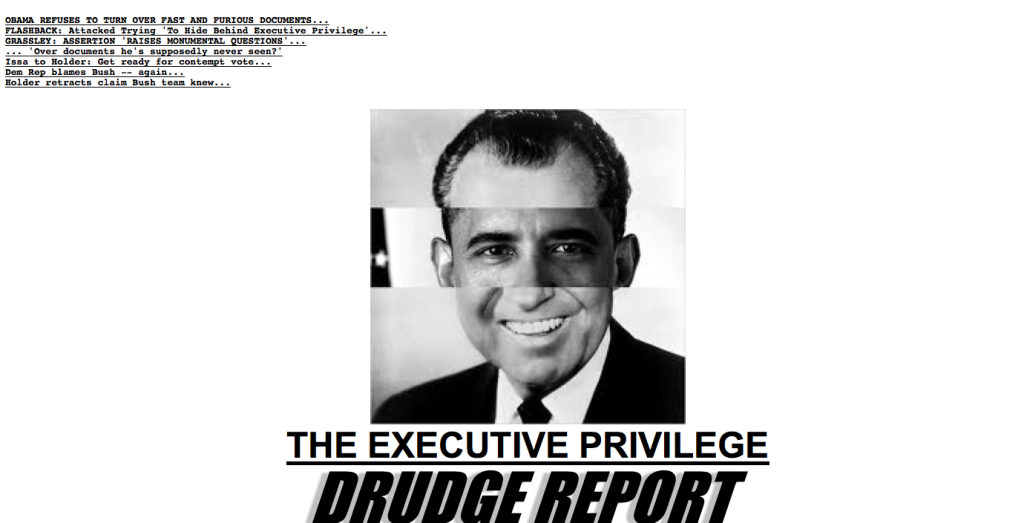 UPDATE V: White House defends executive privilege decision:
A White House spokesman said Mr. Obama "has gone longer without asserting the privilege...