Tinsldr2 Wrote: 1 minute ago (12:08 AM) You think she will run? I dont think she is electable but I think she would be a great President. ____________________________________________ Her brother seems to think so. And as far as her not being electable, remember they said the same thing about Ronald Reagan.
The idea of Texas seceding from the Union is a long time joke, but a secession petition on WhiteHouse.gov has received enough signatures to be seriously reviewed by the White House.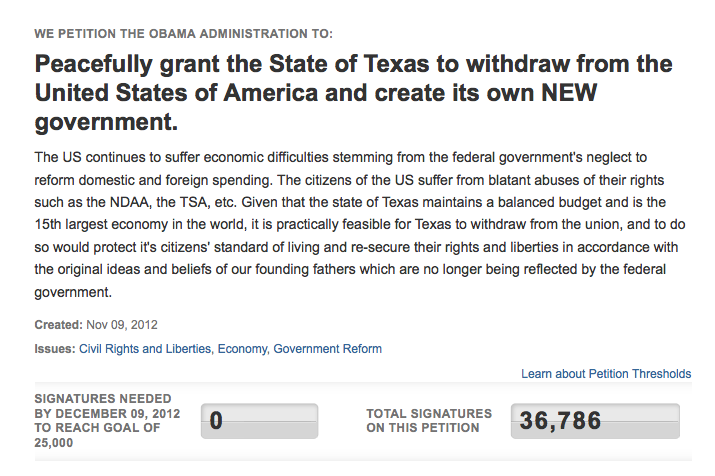 This isn't quite the equivalent of the Declaration of Independence, but in the digital age, you could say it's similar.