Tinsldr2 Wrote: 7 minutes ago (8:31 PM) well are you really prepared to KILL Americans? _______________________________________ Just a good portion of the 535 in Washington who have forgotten they are elected officials and seem to think they are Emperors of something. Down with the tyrants and anyone who supports them.
The idea of Texas seceding from the Union is a long time joke, but a secession petition on WhiteHouse.gov has received enough signatures to be seriously reviewed by the White House.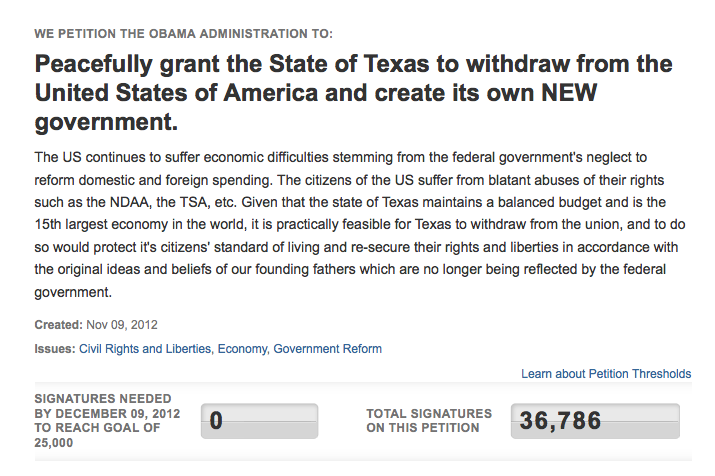 This isn't quite the equivalent of the Declaration of Independence, but in the digital age, you could say it's similar.