Abortion is the war on women, pushed by those who don't understand the magnitude of harm they are inflicting on other women. Many women who have had abortions suffer physical damage: hemorrhage, infection, uterine perforation, cervical tears, blood clots, incomplete abortion, cardiac or respiratory arrest and death. They increase their chance for future pre-term births, miscarriage and breast cancer. Many more suffer psychological damage, having an astounding increase in the risk of depression, substance abuse and suicide.
Who funds DCAF? The following are some of their supporters and many are the usual suspects. We should make sure that not one of these supporters ever get a dime because they directly fund abortion.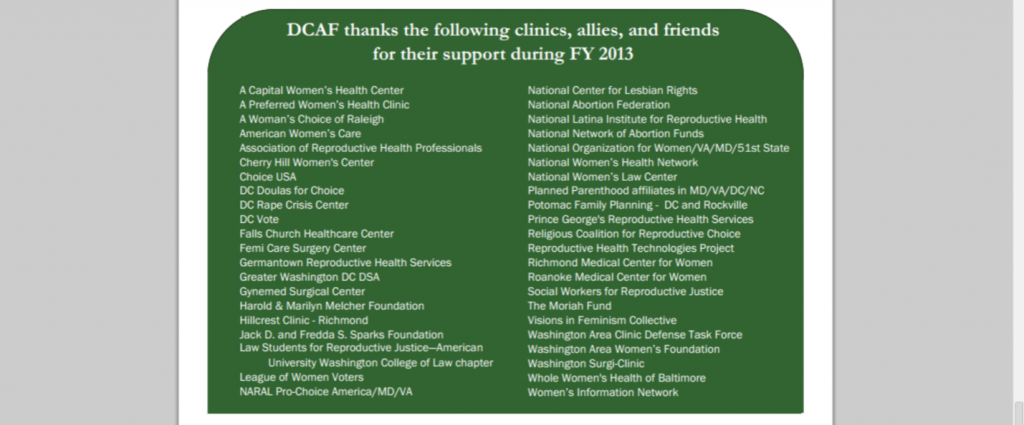 Let's face it: No woman wants an abortion. She is cornered into it because she doesn't feel like she has the necessary support. She feels desperate. Groups like DCAF, their donors and funders are enablers in the destruction of children whose mothers are vulnerable.
What these women really need is to know that a total of 155 pregnancy resource centers exist in D.C., Virginia, and Maryland to support them and their babies in their time of need – whether it's with housing needs, food, clothes or medical care. Let's do all we can to help these mothers know that they are supported and that killing their babies in not the answer.